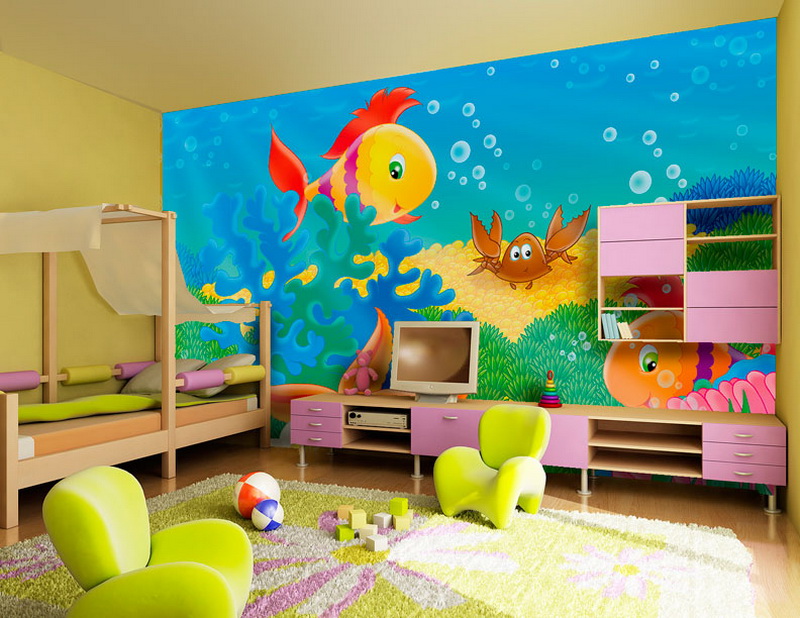 After ruining several great pictures (yard sale buys, of course) and a salvaged piece of carpeting from another room (it did look good in its earlier life), I decided recently that my girls' room needed a decorating overhaul.
Since I decorate about as well as I cook, a trip to the library was a necessity, where I thumbed through home magazines and decorating books. There I found lots of great ideas for children's rooms, some expensive, some not.
A few things to remember when decorating your child's room:
*Use basic, neutral colors for the floor and walls. You can change the accessories occasionally as your child grows and his/her favorite color changes.
*Try to decorate in something that will grow with the child. While a baby rattle stencil may look charming when your child is firstborn, it will soon grow dated.
*Adhesive wall borders are perfect for children because they can be changed in a matter of minutes.
*Always select washable paint and machine-washable fabrics for a child's room.
*Buy used furniture, when available. Don't worry, after two weeks in a child's room, ALL furniture will look used.
You can often use items already located in your child's room to decorate or use inexpensive items (such as paint) to change the appearance.
*Does your son like baseball? Use part of his baseball cap collection as a valance for the window.
*Develop a decorating theme. Does your daughter have a doll collection? Decorate with dolls. Does your son like cars? Use his cars as the theme for the decoration in his room.
*Use paint to draw clouds or stars on the walls or ceilings. There are stencils available to those of us who are artistically challenged. Craft paint is inexpensive and can be used to stencil an entire room.
*Make a chalkboard using chalkboard paint or include a large chalkboard or bulletin board somewhere in the room. Kids can write notes or hang papers to give their room a more personal effect.
*Place a shelf around the entire room about 18 inches from the ceiling. It can be used to display stuffed animals or toys that are not used often.
*Hang sports jerseys or shirts in a boy's room as "pictures."
*Most importantly, use your imagination.